Prescience: Real or Imagined?
Nudged by his rereading the DUNE series, James has coined various mechanisms and limitations for real prescience and will present some of his ideas.
Can one get real info, but, be then locked into a self-fulfilling (and self-limiting) process?
Does one get info (from a "higher" source) to control/limit you?
Does the information come from one's imagination, and this is at best arbitrary and at worse dangerous?
Is perhaps the info from parallel universes, and thus, does not necessarily apply to this one?
Is the whole process simply a delusion?
And much more…
Then, psychic and friend Jim Shultz returns to talk prescience from his personal and professional point f view and what he might be "picking up" for the near and long-term local and worldwide.
No Les Visible segment this week, He is still recovering. No new word.
You can listen to the Audio Only version here:
https://www.spreaker.com/show/feet-to-the-fire-radio
Tonight's Bumper Music is by:
Dr. Harmonica (Lance Wakely)
"Take Me Back" from the Cd, "The Power of the Blues"
https://www.facebook.com/LanceWakely
Not many links tonight as most will be me explaining the mechanics and methods of Prescience.
Link to my talk on the Structure of Consciousness:
https://youtu.be/mveN65aWreE
http://dune.wikia.com/wiki/Prescience
https://www.biblegateway.com/passage/?search=Deuteronomy+18%3A22&version=NASB
https://www.biblegateway.com/passage/?search=Matthew+24%3A30-36&version=NASB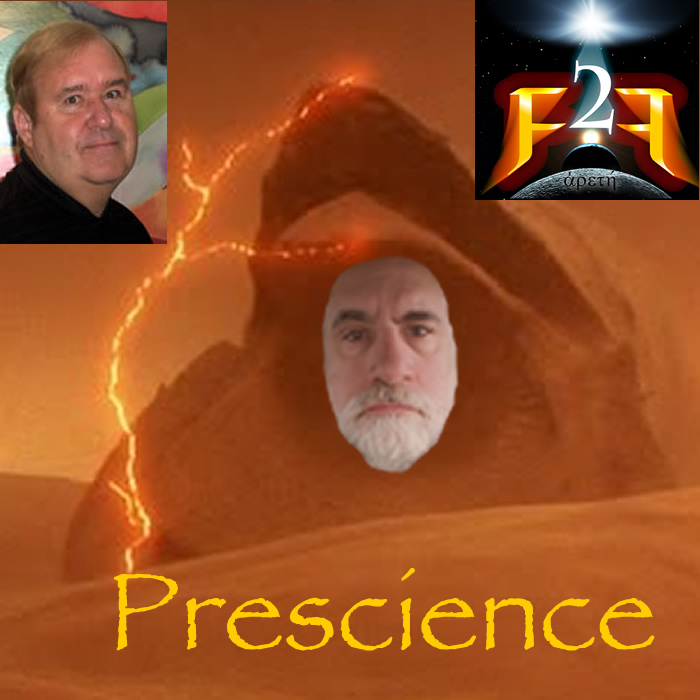 ---
You can always have access to everything Feet to the Fire Radio Audio & Video plus Articles and Archives at:
https://FeetToTheFireRadio.com
https://www.spreaker.com/show/feet-to-the-fire-radio
https://soundcloud.com/user-846427763
https://youtube.com/BLKnight2012
https://www.bitchute.com/channel/f2f/
Twitter: JAJancik GAB: @F2F Minds.com: @JamesArthurJancik
https://www.facebook.com/FeetToTheFireRadio/
https://www.facebook.com/james.a.jancik (Personal Timeline)
eMail: james @ This Website
https://feettothefireradio.com/f2f-radio-merchandise/
https://feettothefireradio.com/help-support-james-f2f/
A/V